Research
RESEARCH AT FVSU
Related Links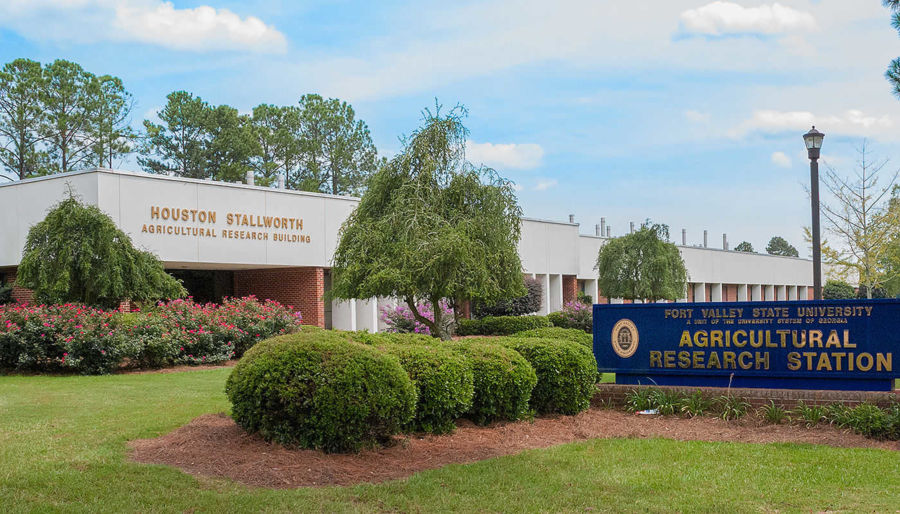 The Stallworth Agricultural Research Building (above) was named in honor of Dr. Houston Stallworth, Professor of Agriculture, who served the Division of Agriculture in many capacities, including Chairman. The facility, constructed in 1983, houses scientific research laboratories and other support areas.
FVSUag ENGAGE
Download EngAGe 2022 (PDF/3,138.08 KB)
At Fort Valley State University, the College of Agriculture, Family Sciences and Technology conducts research in five primary areas:
The Agricultural Research Program is focused primarily on:
Improving the ability of the agricultural sector to provide food and fiber in quantity and quality at a price consumers can afford to pay.
Assessing factors which enhance the environment and influence the levels of living of rural residents, both farm and non-farm.
To a large extent, researchers are also engaged in teaching and outreach programs which encourage a higher degree of linkage between the research programs and the needs of the both students enrolled on campus and citizens of communities throughout the state.
The mission of the Agricultural Research Station is to engage in scientific investigations which hold promise for generating new knowledge and technology that enhance the agricultural industry and the quality of life for residents of Georgia. Within this broader mission, emphasis is on investigations with the greatest potential for enhancing small-scale agriculture and assisting the rural disadvantaged.
The research program, administered through the various academic departments, is carried out by faculty members and is also supported by an excellent support staff and modern state-of-the-art equipment and facilities.
Connect with FVSUag
Fort Valley State University Homepage
1005 State University Drive
Fort Valley, GA 31030
(478) 825-6327