About FVSU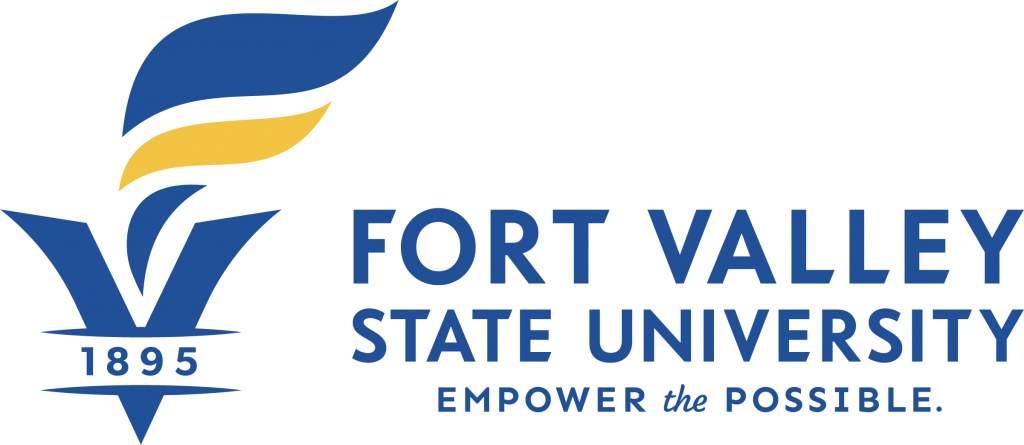 Fort Valley State University is where talented students come simply for the opportunity to be brilliant.
Located in the heart of Georgia, FVSU combines the personal attention and family feel of a small, private college with the resources and research found at large public universities. Located on the second largest acreage of any Georgia university, it is the only university in the world which at once is a University System of Georgia institution, a historically black university, and an 1890 land-grant institution, with a directive to use knowledge to improve the lives of students and non-students alike. Leveraging the reputation for excellence FVSU has built since 1895, the university is preparing students to embrace their genius as future global leaders and enabling discovery that will make real that is only now imagined.
That's why our motto and tagline is "Empower the Possible."
Founded in 1895
Size (2021 students): 2,783
Size (acreage): 1,365 acres
Location: Fort Valley, GA
Nickname: Wildcats
Colors: Blue and Gold
Most Popular Majors: Biology, Criminal Justice, Psychology, Management, and Veterinary Technology
NCAA Division II Sports:

(Men) Basketball, Tennis, Football, Cross Country, Track and Field, Volleyball, Co-ed Cheer
(Women) Basketball, Tennis, Softball, Cross Country, Track and Field, Volleyball, Co-ed Cheer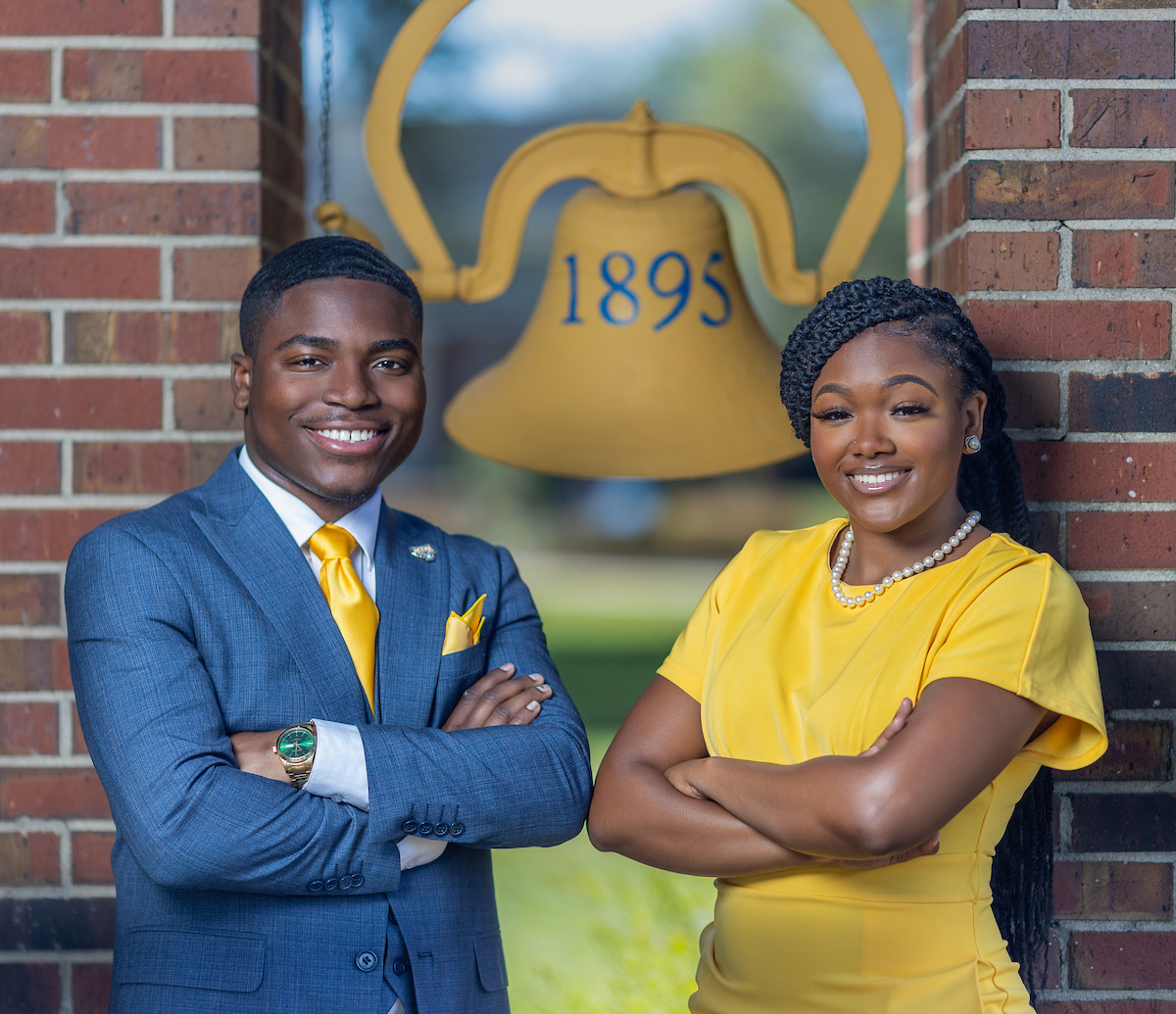 A Standard of Excellence
FVSU leverages its 125-year tradition of excellence and uniqueness in academic and co-curricular programming to educate students of all races, genders, and cultural backgrounds from all over the world, even as it builds on its expertise in transforming individuals perfected as a historically black university.
#1
Public HBCU in Georgia
– US News and World Report, 2024
Multiple publications have repeatedly recognized FVSU as the top public historically black college in Georgia. For example, US News and World Report ranks colleges based on academic quality, expert opinions, student excellence, outcomes, graduation rates, and other factors.
#8
Best Value Historically Black Graduate Schools
– bestvalueschools.com, 2018
The Best Values Schools website listed FVSU as the #8 "best value" historically black graduate school in 2018, based on quality of course curriculum as it relates to the job market, accolades or other noted recognition by education publications, faculty expertise with terminal degrees in the field, affordability and return-on-investment, graduate, fellowship, or other tuition assistance opportunities, career assistance, and features of particular distinction.
Top 10 Performer in the South for Social Mobility
– US News and World Report, 2023
In 2022, the US News and World Report listed FVSU as a top 10 regional performer in advancing social mobility by enrolling and graduating large populations of Pell Grant recipients. This recognition illustrates how FVSU stays true to its mission statement: to provide excellent academic programs that integrate quality instruction, research, extension, and student learning experiences responsive to the needs of a culturally and economically diverse student population.
Research Expertise and Engagement
Among FVSU's dynamic emerging areas of distinction are its fast-growing undergraduate research opportunities, in which students, as early as freshman year, can engage directly in world-changing research with an internationally-recognized faculty member tackling complex global challenges like cancer, brain science, socio-economic disparities, environmental sustainability, education, automation, artificial intelligence, food safety, and agricultural productivity.
#1 in Funded STEM Research Through National Science Foundation
– Among public teaching colleges in Georgia
The National Science Foundation provides more funding for science, technology, engineering, and math research at FVSU than at any other public teaching college in Georgia, putting the university in the top ten for NSF-funded STEM research among all colleges in the state.
Top 100 nationally in research expenditures among colleges which offer a master's as their highest degree
– Washington Monthly, 2019
In 2019, Washington Monthly magazine ranked colleges which offer master's degrees as their highest offering and found that FVSU ranked among the top 100 in the country.
Recognized Nationally for Affordability and Value
FVSU works hard to keep its tuition among the lowest in the nation, which is why it has garnered national recognition for value, balancing low costs to earn a degree with a quality educational experience.
#1 Nationally Most Affordable Online School for Student Economic Mobility
– SR Education Group, 2017
In 2017, FVSU topped SR Education Group's national rankings of schools which enabled exceptional student mobility. The mobility rate indicates the percentage of students from the bottom fifth of the United States income distribution who rise to the top fifth.
#1 Nationally Most Affordable School for Rehabilitation Counseling
– Best Counseling Degrees, 2017 and 2018
The bestcounselingdegrees.com website ranked programs accredited by the Council for Accreditation of Counseling and Related Educational Programs using criteria reflecting both quality and affordability.
#1 Nationally Most Affordable Online College for Psychology
– SR Education Group, 2019
In 2019, FVSU's value was acknowledged by SR Education Group which ranked online programs nationally for affordability and found that FVSU topped all other institutions.
#8 Nationally Colleges With Tuition Under $20,000
– College Raptor, 2018
College Raptor ranked colleges nationally regarding "an overall assessment of the health and quality of a college." Factors included in the ranking evaluation are first year retention rate, median SAT/ACT scores for incoming freshmen, average faculty salary, student/faculty ratio, selectivity, endowment per student, four-year graduation rate, and six-year graduation rate. FVSU was the only historically black university on the list and the second highest-ranked Georgia school.
Engaged Student Champions
Wilcats are serious about success, not just in the future, but now. Their hard work, boldness, dedication, and attention to detail pays off through national recognition and statewide championships.
#7 HBCU Band Nationally NCAA Division II
– ESPN/The Undefeated, September 2019
FVSU's Blue Machine Marching Band began the 2019 football season already ranked #7 in the country among NCAA's Division II HBCU colleges. The band ended the 2018 season ranked #9 nationally, and FVSU's drum majors were ranked #5.
Statewide Georgia Inaugural Inventure Prize Champions
– Georgia Chamber of Commerce, 2019
FVSU students won the inaugural Georgia Inventure Prize competition sponsored by the Georgia Chamber of Commerce, in which students show their entrepreneurial ability by showcasing an invention. he FVSU team competed against finalist teams from the Georgia Institute of Technology, University of Georgia, University of North Georgia, and Southern Regional Technical College. These five finalists were selected from nineteen teams from colleges all over the state who were scheduled to compete.
Statewide Georgia ROTC Ranger Challenge Champions
– United States Army ROTC, 2017
The Wildcat Battalion ROTC program won the statewide Ranger Challenge in 2017, , designed to challenge cadets' mental and physical toughness while developing leadership and teamwork in a grueling two day challenge. The Wildcat Battalion team beat teams from the University of Georgia, Georgia Tech, Georgia Southern, Columbus State, and Augusta University, among others.
Statewide Georgia Collegiate Chapter of the Year: National Council of Negro Women
– Georgia Division of National Council of Negro Women, 2019
The FVSU Chapter of the National Council of Negro Women was awarded the Johnnetta B. Cole Collegiate Section of the 2018-2019 Year Award earlier this month. The award selection was judged by four out of state judges and used a point system as it pertained to community service, unique NCNW initiative, social media presence and sisterly connections and initiatives.
Unique Programs
Fort Valley State University boldly tackles tough educational and societal challenges through innovative higher education programs.
Pioneering Alumni
Fort Valley State University has produced graduates who have literally changed the world, serving as pioneers and trailblazers in civil rights, education, law and government, human rights, public policy, and a range of other fields.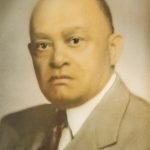 Austin Thomas Walden
Class of 1902
First African American Judge in Georgia
Legendary leader redefined the role of blacks in state politics, forcing the state to allow African Americans to vote in party primaries and leading the desegregation of Atlanta's buses, public schools, and lunch counters. He also founded the Atlanta Negro Voters League and one of the first bar associations for African American lawyers.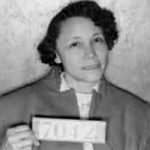 Jo Ann Gibson Robinson
Class of 1947
Mother of the Montgomery Bus Boycott
Conceived of and planned the start of the Montgomery Bus Boycott. An unsung heroine of history, she is recognized by the Smithsonian National Museum of African American History and Culture and the NationalCenter for Civil and Human Rights for organizing the boycott's first day, setting the stage for the launch of the America Civil Rights Movement.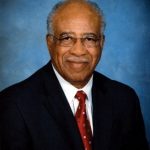 Howard Nathaniel Lee
Class of 1959
First African American Mayor of a Majority White Southern City
Elected mayor of Chapel Hill, North Carolina in 1969, the first election of an African American to lead a majority white Southern city in American history. He would go on to serve as the first African American to serve in a governor's cabinet in the South, among other trailblazing public service roles class="btn btn-white mt-3".Learn more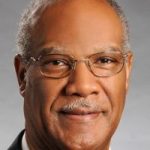 Calvin Smyre
Class of 1970
Longest serving member of the Georgia Legislature
Longest serving member of the Georgia legislature. Elected as the youngest member Georgia House of Representatives. First African American chair of the Democratic State Legislative Caucus, past chair of the Georgia Democratic Party, and past president of the National Black Caucus of State Legislators. Voted as the national "legislator of the year" in 1985 and 2005.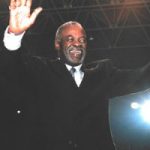 Larry Rayfield Wright
Class of 1967
Dallas Cowboy Captain and NFL Hall of Famer
Former Dallas Cowboys captain and Pro Football Hall of Famer who appeared in five Super Bowls, the third-most in history.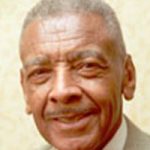 Dr. Horace E. Tate
Class of 1943
First African American to Run for Atlanta Mayor
in a General Election
First African American to run for mayor of Atlanta, GA, first executive director of the Georgia Association of Educators, and first African American to earn a Ph.D. from the University of Kentucky before becoming a state senator.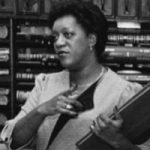 Edith Ingram Grant
Class of 1963
First African American Female Judge in Georgia
Became the first African American woman judge in Georgia in 1969 when she was elected to serve on the Hancock County Court of the Ordinary.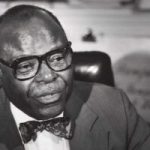 Dr. Ulysses Byas
Class of 1950
First African American School Superintendent
in the South
First president of the National Alliance of Black School Educators became the first African American superintendent in the South.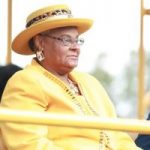 Barbara Williams
Class of 1971
First African American Female Mayor of Fort Valley, GA
The first African American female mayor of Fort Valley, Georgia was also Georgia's first female band director.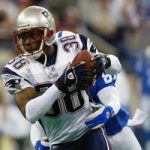 Tyrone Poole
Class of 2018
Super Bowl Champion
Two-time Super Bowl champion (XXXVIII and XXXIX) as a starter on the New England Patriots NFL team (2003 and 2004).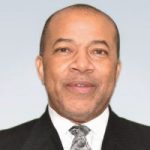 Thomas Dortch
Class of 1972
Chairman of 100 Black Men
Founder, National Black College Alumni Hall of Fame, a two-time chairman of 100 Black Men National Board of Directors, and chairman and CEO of the TWD, Inc. consulting firm.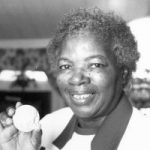 Catherine Hardy
Class of 1952
Olympic Gold Medalist
Olympian set American records in the 50-yard dash (1951) and 200 meter run (1952) and anchored the world-record setting women's gold medal 4 x100 meter relay team at the 1952 Olympics.
Learn about more trailblazing FVSU alumni here.