Welcome to the Office of the President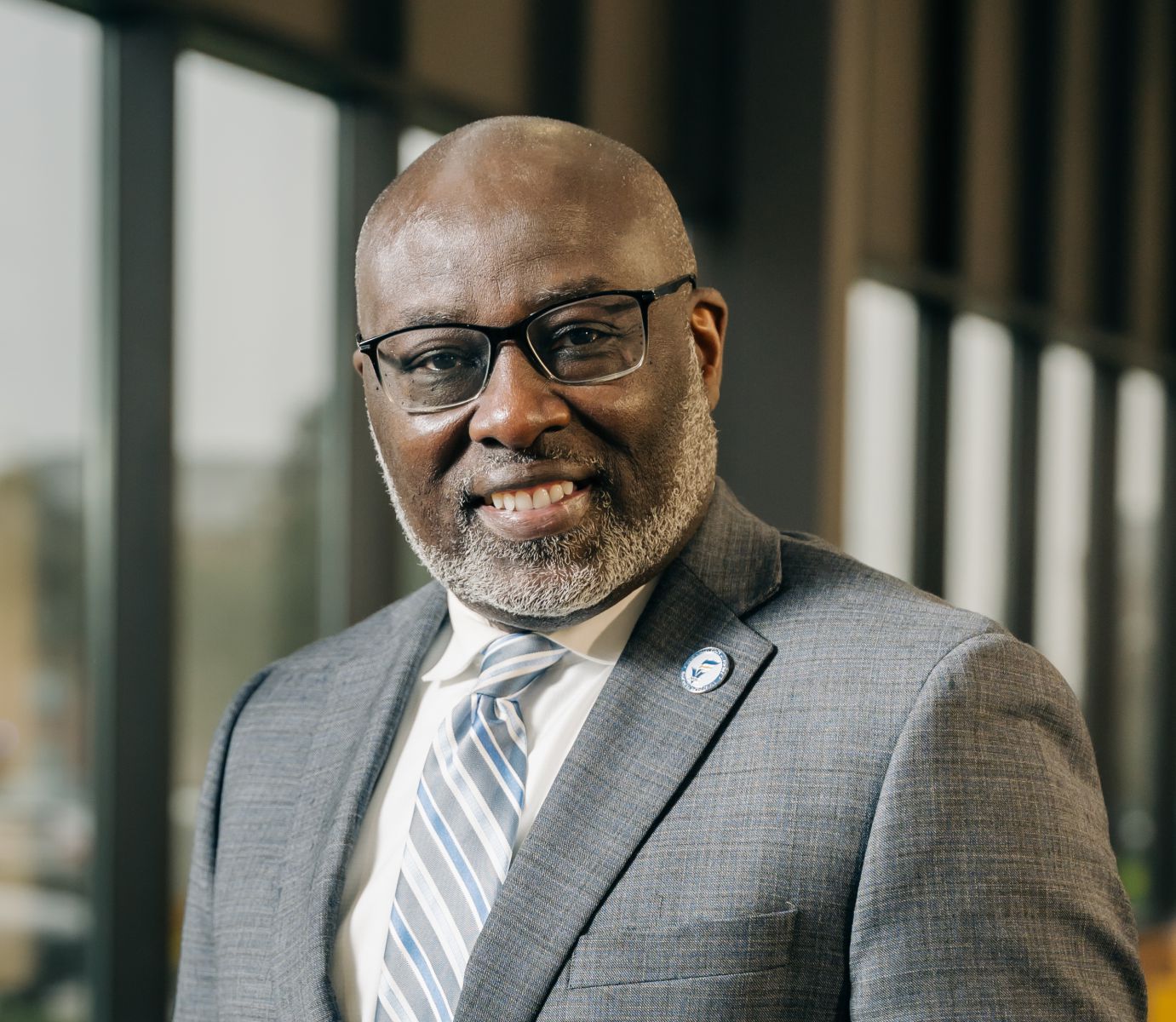 Paul Jones, Ph.D., President
---
Office of the President
Huntington Hall, 3rd Floor
1005 State University Drive
Fort Valley, GA 31030
Phone: 478.825.6315
Fax: 478.825.6266
Office Hours
Mon – Friday 8:00 a.m. – 5:00 p.m.
Summer Hours (June-August)
Mon – Thurs 7:30 a.m. – 6:00 p.m.
Welcome To The Office Of The President
On behalf of Fort Valley State University, I'm elated to welcome future Wildcats, parents, and friends who are visiting us online to learn more about what makes FVSU so unique. Since 1895, our institution of higher learning has served as a beacon of hope, inspiration, leadership, and scholarship within the region, state, and nationally.
FVSU is the only university in the world that boasts the trilogy of being a University System of Georgia institution, a historically black university, and an 1890 land-grant institution. Historically referred to as "the light in the valley," we embrace our directive to use knowledge to improve the lives of students and non-students alike from all races, genders, and cultural backgrounds.
Situated in middle Georgia, on the second-largest acreage of any Georgia university, Fort Valley State combines the personal attention and family feel of a small, private college with the resources and research found at large public universities.
FVSU's legacy is built upon the belief that every human being is entitled to limitless learning and the benefits of knowledge. We pride ourselves on offering access to a high-quality and affordable education to both traditional and non-traditional scholars.
Because of our reputation for excellence and intentionally supporting academically gifted, but often under-resourced students, our tagline is "Empower the Possible."
Among FVSU's dynamic emerging areas of distinction are its fast-growing undergraduate research opportunities, in which students, as early as freshmen year, can engage directly in world-changing research with an internationally-recognized faculty member tackling complex global challenges like cancer, brain science, socio-economic disparities, environmental sustainability, education, automation, artificial intelligence, food safety, and agricultural productivity.
Despite our robust academic offerings, we've worked hard to keep our tuition among the lowest in the nation. As a result, FVSU has received national recognition for providing great value by balancing low costs to earn a degree with a quality educational experience.
We invite you to continue exploring our university online to learn about our various academic programs and opportunities for scholarship, learning, and growth. I believe you'll also benefit from learning about the other opportunities that exist at FVSU, including our dynamic intercollegiate athletics programs, clubs and organizations, career services, and campus volunteerism. But there is no better way to learn about Wildcat Nation than to see it for yourself by visiting our campus at your convenience. We hope to see you soon.
Dr. Paul Jones
President