Dual Enrollment
Get a head start on your college journey. Apply for Dual Enrollment at FVSU today!
Dual enrollment is a rewarding and beneficial experience for many high school students. These benefits include earning college credits at little to no cost, discovering potential career paths, and completing a challenging curriculum. Dual enrollment credits count towards both high school diploma and college degree requirements, which allows you to save tuition costs and time towards earning your degree in the future.
There is absolutely no reason to wait to let your brilliance shine. You're ready. We're ready for you. Let's go!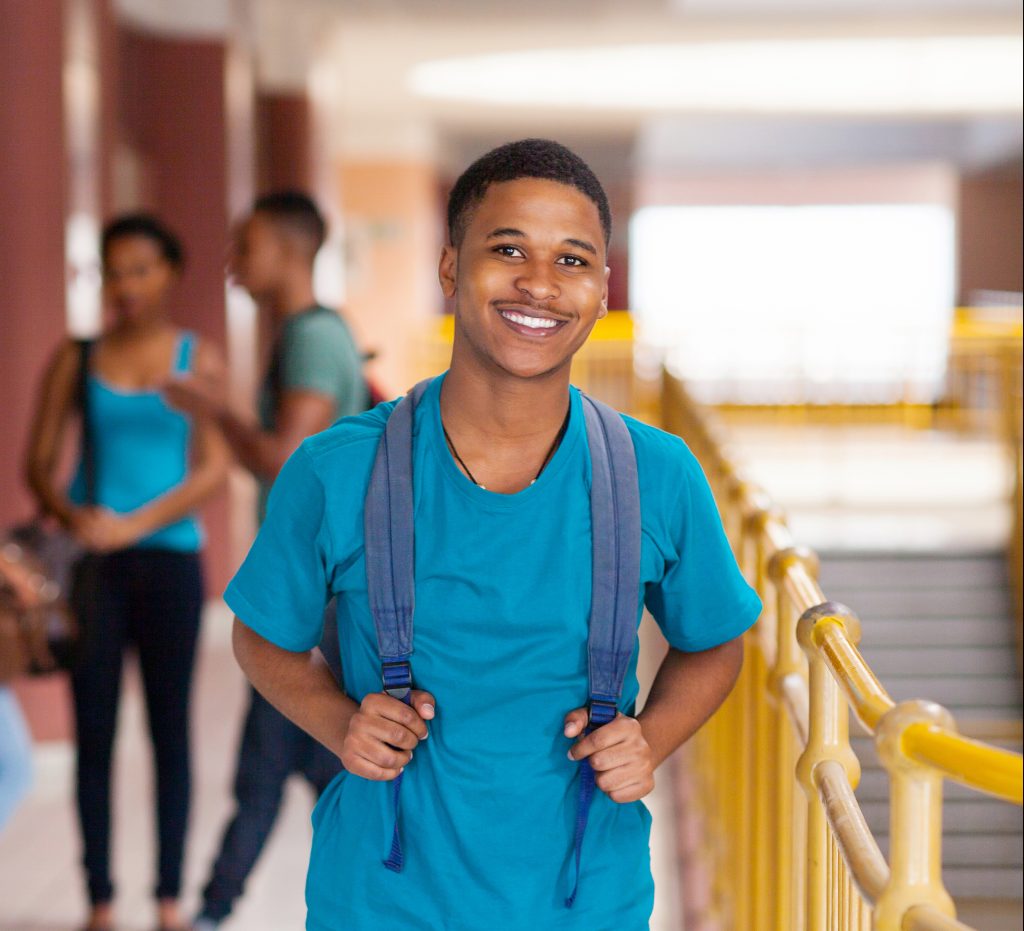 Benefits of Dual Enrollment at FVSU
Free college. You already know that college can cost tens of thousands of dollars which you and your parents may have to pay out of pocket or borrow. Why not take college courses which count towards your college degree for free and save thousands of dollars?
Save time. Life happens, and you're more likely to complete college and earn your bachelor's degree if you can spend less working on your degree. Taking college courses now will shorten the amount of time it takes to earn your degree once you enroll in college full time.
Transition to college with less stress. By taking courses now, you'll lessen your stress level when you enroll in college full-time and can spend more time enjoying college life. You'll also already have a feel of what the college experience is like, so your adjustment to life as a full-time student will be easier.
Get to what you love faster. Many of the courses you will take as a Dual Enrollment student are the "core" classes that every college student has to take before they take courses that relate directly to their major. If you've picked the right major, the courses which relate to it are the ones in which you'll truly start to explore the career field you'll enjoy. If you've already taken your core courses before you start college full-time, you can get to the classes you'll truly love faster.
Get the unique FVSU experience. As an FVSU Dual Enrollment student, you aren't treated like a college student. We consider you a full-fledged Wildcat. You'll have access to the university library, tutoring, and other resources, and can participate in many FVSU clubs and organizations.
Transfer your credits. Even if you decide not to enroll at FVSU full-time, many of your course credits will transfer to whichever college you choose, especially at public colleges across Georgia.
You have to take the classes anyway. Why take a class which only counts for high school credit when you can spend the same time and take a course which counts for both high school and college credit? If you can handle a college-level course now, why do double work?
How It Works
1. Submit free online application
Fill out a free application for admission online here.
2. Request official high school transcript to be sent to FVSU
Official transcripts can be sent electronically or by mail to: Office of Admissions, 1005 State University Drive, Fort Valley, GA 31030
3. Meet SAT, ACT, or ACCUPLACER exam requirements.
ACCUPLACER exams, which is the most popular option for Dual Enrollment students, can be scheduled through the FVSU Testing Services Center at 478-825-6384.
Admission decisions are released via email within two weeks after all the above steps are complete.
Application Deadlines
Fall semester – May 15
Spring semester – November 1
Summer semester – May 1
Admission Requirements
Must be a high school junior or senior on track for graduation
Must have a minimum 3.0 GPA based on the Required High School Curriculum
Meet one of the following minimum test score requirements

SAT

Evidenced Based Reading and Writing – 480
Math – 440
Minimum composite score of 1050

ACT

English or Reading – 17
Math – 17
Minimum composite score of 20

ACCUPLACER

Writeplacer – 4
Reading – 237
Quantitative Reasoning, Algebra & Statistics – 258
Next Steps for Accepted Dual Enrollment Students
In order to receive funding from the State of Georgia, each participating Dual Enrollment (DE) student must have their parent or legal guardian complete the DE Parent/Guardian Participation Agreement form. The high school counselor will also complete the required documentation detailing which courses the student intends to complete. Only approved courses from the Dual Enrollment Course Directory will receive state funding. The FVSU Office of Admissions will send instructions for DE students to receive their textbooks before classes begin.
Contact
For more information about Dual Enrollment, please contact:
Taylor Ford, Admissions Counselor
Phone: (478) 825-6520 | Email: taylor.redwine@fvsu.edu