Key Dates in FVSU History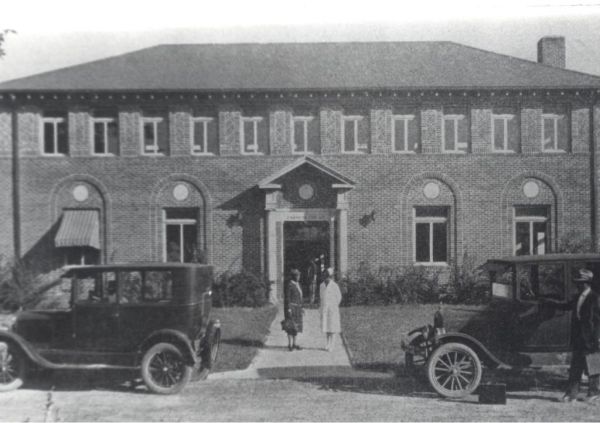 Key Dates from For Valley State University's rich history.
November 6, 1895: Eighteen men, at least half of whom were former slaves, petition the Superior Court of Houston County for a charter which would legalize Fort Valley High and Industrial School (FVHIS). The group is led by John Wesley Davison, a former child slave.
January 6, 1896: FVHIS is incorporated by the Superior Court of Houston County. Davison becomes its first principal.
1904: Henry Hunt, Jr becomes FVHIS's second principal.
1916: Otis O'Neal begins the world-famous Ham and Egg Show.
1918: FVHIS agrees to control by the Episcopal Church.
1928: FVHIS achieves junior college status.
1932: FVHIS changes its name to Fort Valley Normal and Industrial School to reflect its role in teacher training.
June 1939: Fort Valley Normal and Industrial School is acquired by the state of Georgia and becomes Fort Valley State College.
1939: Horace Mann Bond becomes president.
1945: Cornelius Troup becomes president.
1946: First graduate programs authorized.
1949: Fort Valley State College becomes Georgia's only 1890 land grant college to emphasize training in fields where there is great need—which in 1949 included mechanical arts, science, and agriculture.
1952: Student Catherine Hardy wins a gold medal as a member of the 400-meter women's relay team at the 1952 Olympics in Helsinki, Finland.
July 1, 1966: Waldo Blanchett becomes president.
1973: Cleveland Pettigrew becomes president.
1983: Luther Burse becomes president
1983: The nationally-renowned Cooperative Developmental Energy Program is launched to increase the number of minorities and women working in the energy sector.
1990: Oscar Prater becomes president.
June 12, 1996: Fort Valley State College achieves university status and becomes Fort Valley State University.
October, 2001: Kofi Lomotey becomes president.
2003: Warner Robins, GA campus is opened.
2004: FVSU wins Trumpet Award for "Higher Education Institution of the Year."
March 14, 2006: Larry Rivers becomes president.
July 22, 2013: Ivelaw Griffith becomes president.
December 15, 2015: Paul Jones becomes president.
2014-2016: FVSU is listed as the nation's top producer of African-American students in math-related majors.